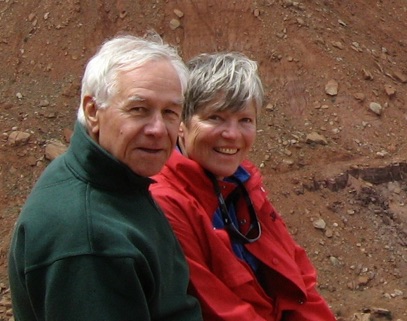 Erhard Bieber
Treasurer
Erhard earned his PhD in Physics at the Technical University Munich. Initially he worked as research associate at FRM 1 (Research Reactor Munich) and then at the Physics Division of Argonne National Laboratory in Chicago. Following that he held senior management positions in optics and electronics corporations: Executive VP at Carl Zeiss Canada, Ltd. in Toronto and at Carl Zeiss, Inc. in New York. Later he was named President/CEO of Sick Optic-Electronic, Inc. of St.Paul, MN and of Image Sensing Systems, Inc., also in St.Paul, MN. Finally Erhard worked as Technology Transfer Manager at the University of Minnesota in Minneapolis, before moving full time to Jackson Hole after retiring in 1998.
Erhard and his wife Elke make their home in Wilson ("The Aspens"). They enjoy skiing, hiking, biking and exploring the geology of Wyoming. Erhard holds a commercial pilot license, Elke is a private pilot. For many years they flew single engine Cessna and Piper aircraft to most of the US states and Canadian provinces. Elke is a watercolor artist.
Erhard serves as board member and treasurer of the Aspens/Teton Pines Water & Sewer District.