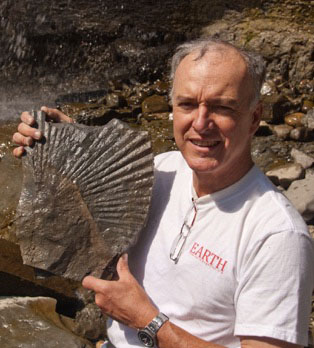 John J. Hebberger, Jr.
Co-Vice President
John J. Hebberger, Jr., holds geology degrees from the University of Missouri (Columbia). He spent nearly 30 years working for Chevron Corp., retiring in 2005 to Jackson. During those three decades at Chevron John not only held geologist positions in exploration and development but also served as a geophysicist and a project/people manager across North America and in Australia, Papua New Guinea, Indonesia, South America, Europe, the Middle East, and Southeast Asia.
John developed and cultivated passions for structural geology and people management during his Chevron career, while also honing his expertise in those areas. Since moving to Jackson he has continued to study geology – that of northwestern Wyoming, this region, and the western United States.
As an avid landscape and wildlife photographer John's long, wide-ranging walks have provided many opportunities for him to view and capture the unique geologic aspects of Jackson Hole and this area's diverse flora and fauna. He is often found afield, either afoot or on snow skis.
John has used his organizing abilities to plan and lead several of the club's field trips in Wyoming and Idaho. They have allowed him to explain how today's local landscape features took shape over 2.7 billion years of earth history.
His dedicated efforts to organize and moderate a series of films and lectures for the public at the Teton County Library recently won him one of the geology club's first awards of excellence. John also is a frequent volunteer in non-profit organizations and serves on the boards of four such groups. He helped write the geology club's new emergency preparedness brochure and was one of seven members of the website upgrade committee.
If he has any spare time left over from all of the above activities, John enjoys spending it with his family.