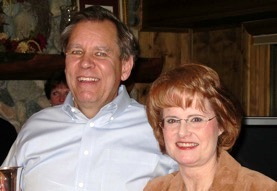 John A. Willott
Vice President
John is a native of southern California and received his BS in Geology with a structural geology emphasis from UCLA in 1970. He received his Masters in Geology from UC Santa Barbara in 1972. His thesis analyzed modern vertical deformation in the western Transverse Ranges in California.
John was hired in 1972 by Exxon as a Geophysicist. Starting at Exxon's Los Angeles office, he also worked in Denver, New Orleans, and Houston. During his employment at Exxon some of his jobs included Vice President of their Upstream Research Center, Vice President of Exploration for North and South America, and Vice President of Worldwide Production Geoscience for Exxon Mobil. In this last assignment, he was responsible for Exxon Mobil's oil and gas Reserve and Resource filings with investors and the Security & Exchange Commission. John retired after thirty-two years at Exxon Mobil as a senior executive.
Since retiring he has become active in Jackson, currently Vice President of the Geologists of Jackson Hole and served 14 years as President. He was a member from 1995 to 2012 of the Advisory Board for Stanford University's School of Earth Science. He also served on the American Geosciences Institute Foundation. In 2010, John accepted a board of director's position on a Brazilian oil and gas exploration company (HRT) and was Chairman of the HRT Board from 2013 until he retired from the board in 2014.