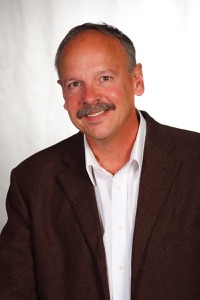 Steve Weichman
Secretary
Steve Weichman is a native of Casper, Wyoming. The son and grandson of Wyoming geologists, Steve spent his childhood years accompanying his father during field work around the Tertiary and Mesozoic outcrops of Wyoming and Northwest Colorado, with frequent breaks to pursue the aquatic denizens of the Paleozoic and Precambrian high country ( i.e. he went fishing! ).
Steve studied biology at Huxley College of Environmental Studies, Western Washington University. He managed to squeeze in a minor in geology "to stay in good standing with the family." Admittedly a recreational geologist, Steve contends that the study of earth science is a noble pursuit for everyone, especially those who are fortunate enough to live in "the most extraordinary and beautiful place on this planet." We agree.
Steve obtained a law degree from the University of Wyoming College of Law in 1986, and has served as the Teton County Attorney since 1996. His present mission in the geology club is to encourage other amateur geologists to join the group and to take full advantage of the many activities and educational opportunities we offer. His first two membership drive successes were not amateurs, however. His father, Ben, and his younger brother, David, are both petroleum geologists. Ben splits his time between his office in Texas and his farm in Washington. David, a ConocoPhillips geologist for the last 22 years, is currently working in Viet Nam.